Postage stamp masking tape is a perfect addition to your washi tape collection. Add quick color and fun accents to all of your projects with washi tape. Super popular and easy-to-use, this crafting tape roll features an assortment of stamps and postmarks, perfect for adding a special touch to paper crafts, party décor, handmade cards, personalized items and more.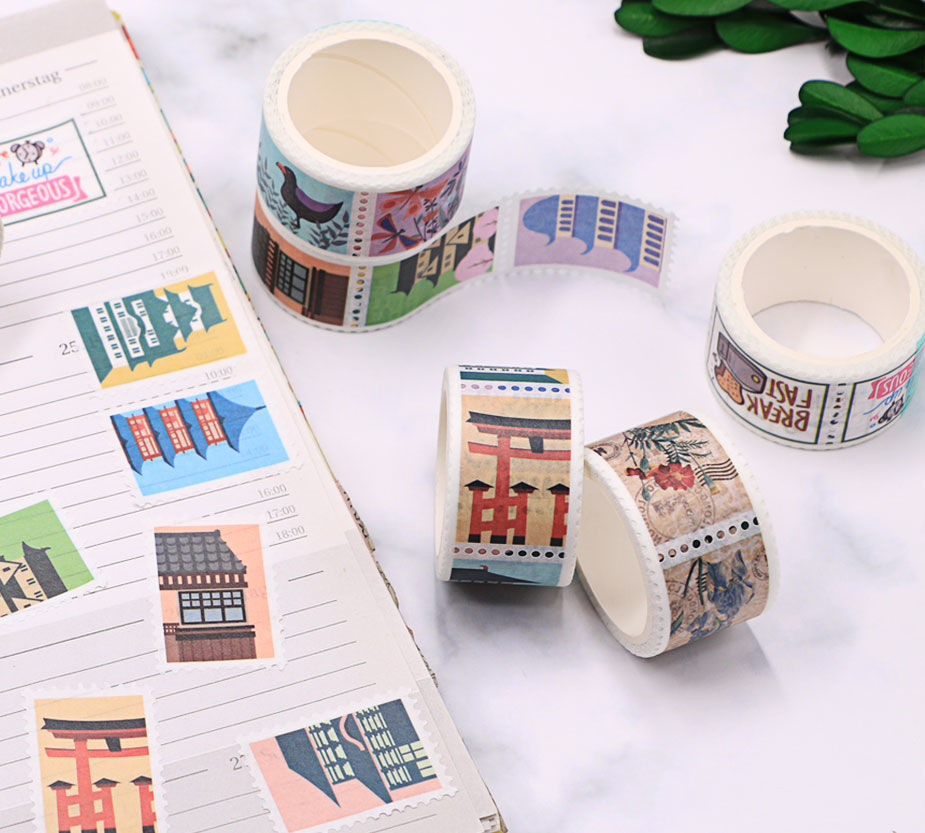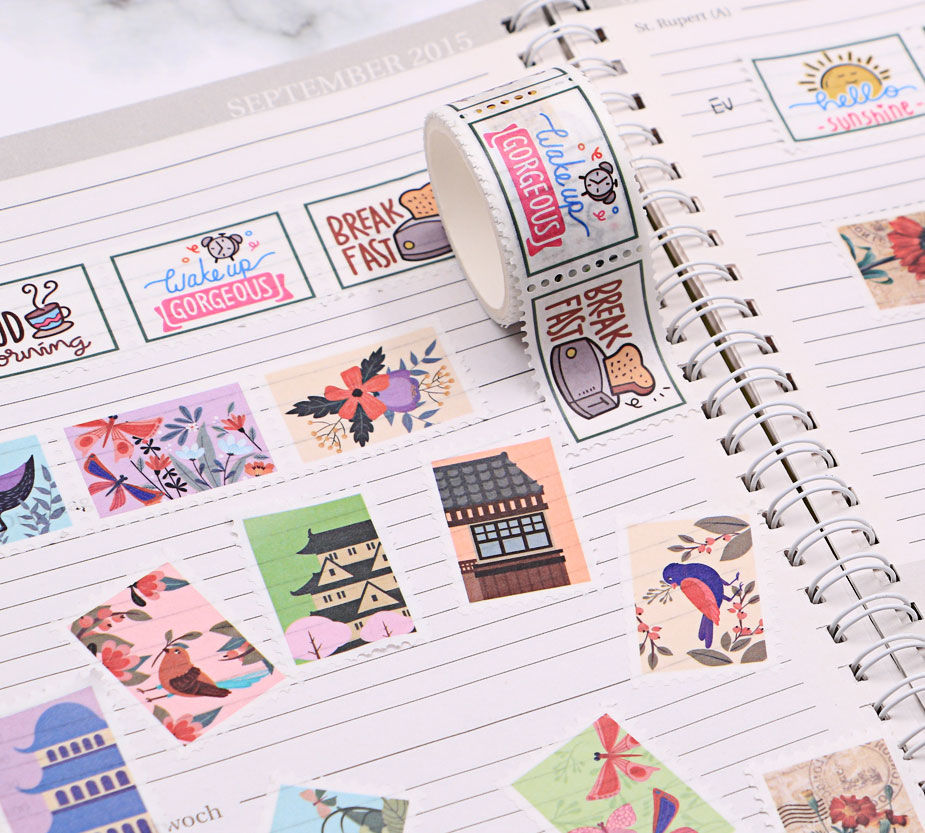 You can also decorate your notebooks, crafts, and any DIY projects with beautiful postage stamp masking tapes! This tape features different kinds of beautiful scenery, greeting and painting stamp designs that are especially perfect for adding in your letters!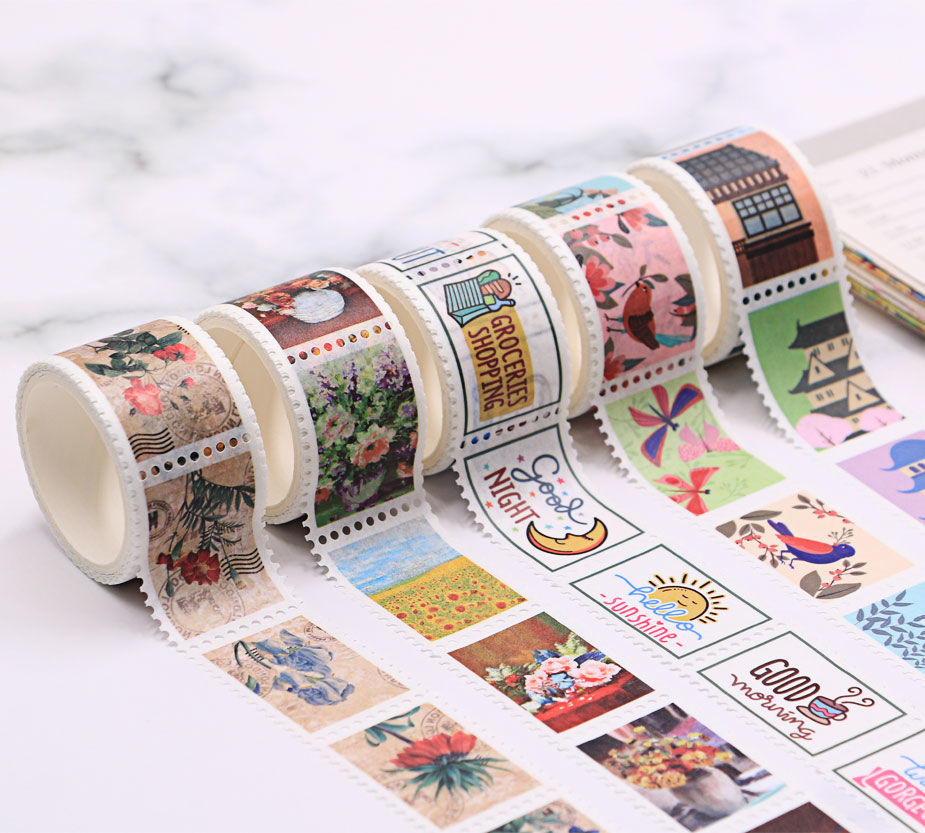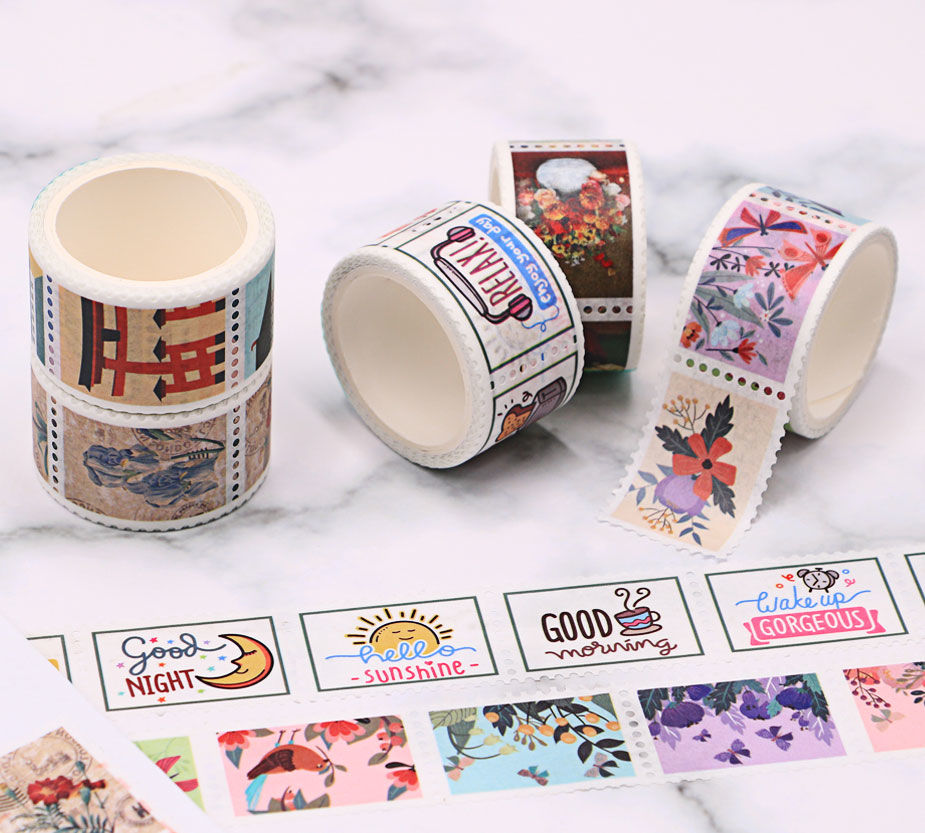 Beautify and add a nice personal touch to your letters, notes, and diary with this lovely tape.